Okuhida Onsen-go is surrounded by a range of mountains known as the Northern Alps. Enjoy the seasonal mountain views not just from your room, but while bathing in the hot spring too.
We do our best to ensure your trip is full of unforgettable memories of discovering the natural beauty nestled in the center of Japan.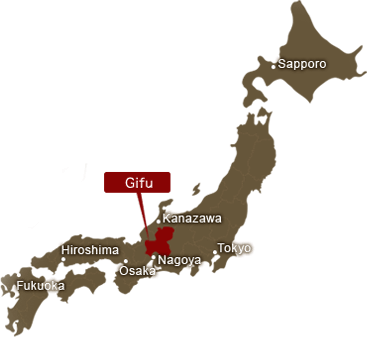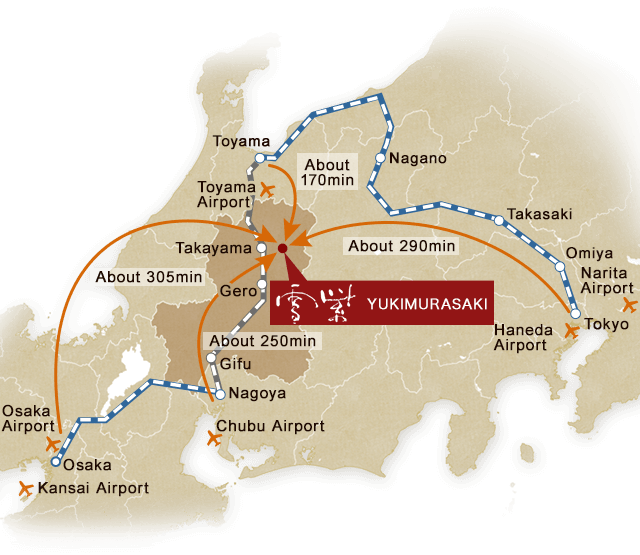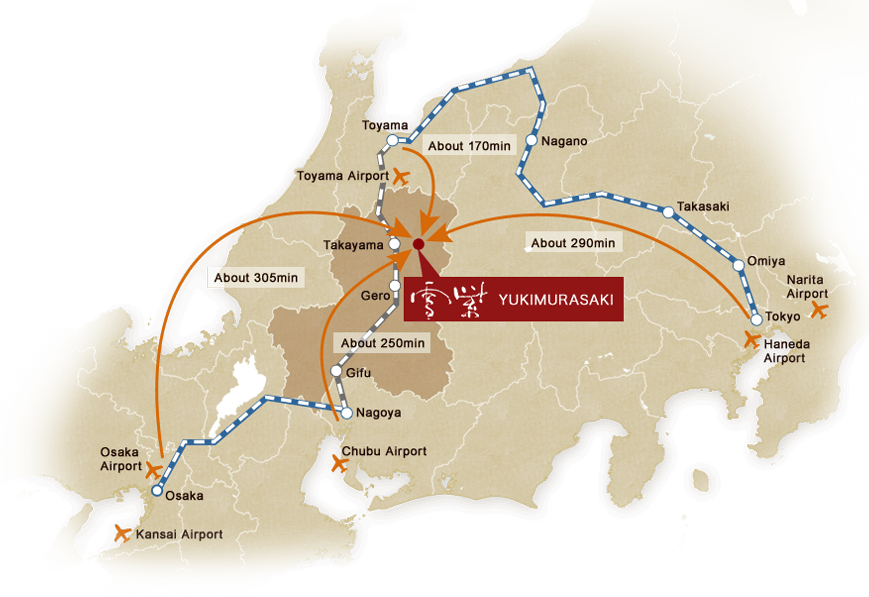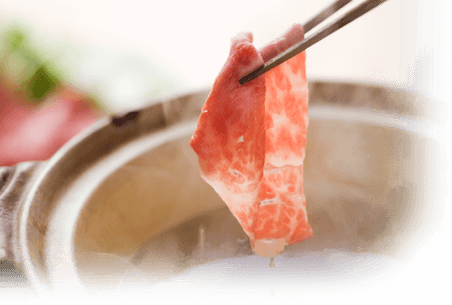 Japanese brand beef.
Delicious Hida beef cuisine prepared with the utmost care.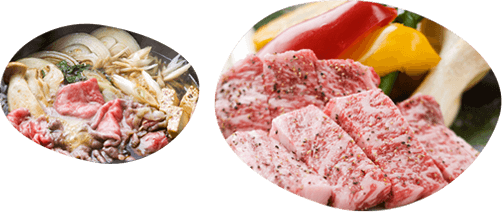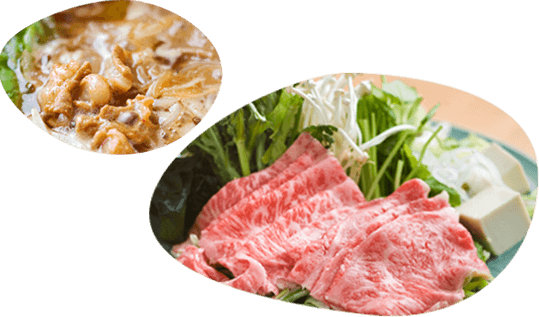 We select the cut of beef most suitable for each dish, whether that's beef steak, shabu-shabu or sukiyaki.
The meat is selected from among 33 parts of the cow including boneless short rib and loin.

The texture of the meat varies greatly even within the same A5 grade Hida beef.
The owner selects and purchases the meat in person, paying particular attention to the softness, color, and the density of the beef's marble.

We take great care to serve the meat as soon as possible after slicing.
Our meat is of course fully traceable through individual identification numbers to ensure safety.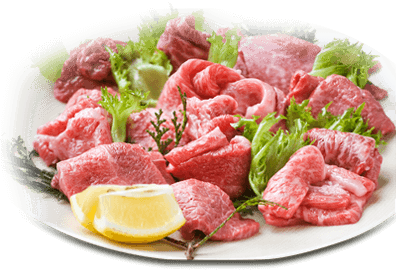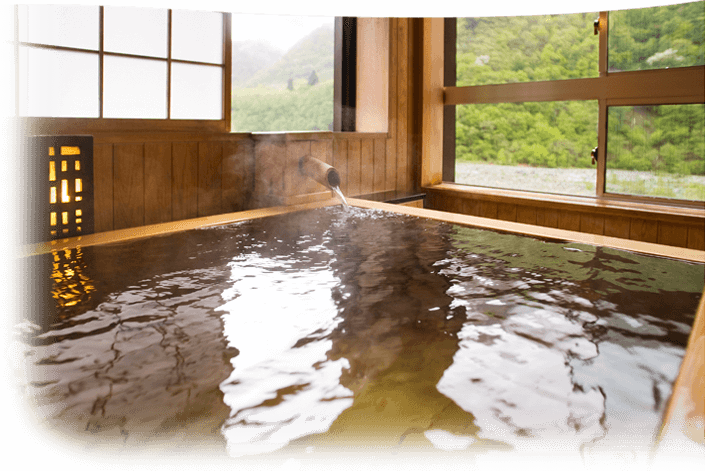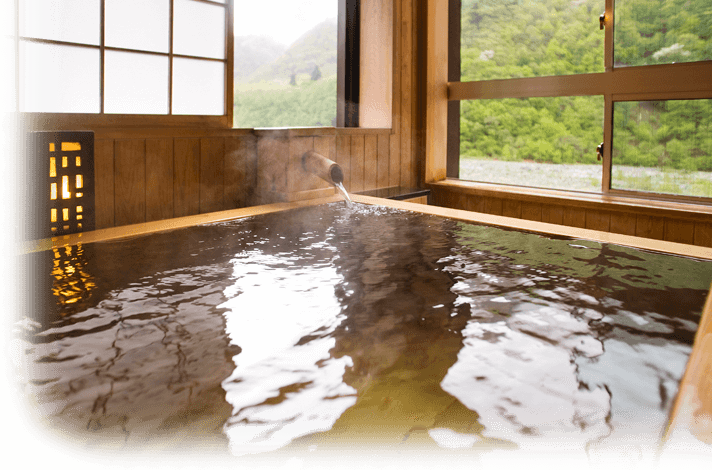 All rooms are equipped with a 24-hour free-flowing hot spring bath.
The bath in the room is fed by 24-hour free-flowing natural hot spring.
What's more, they are all semi open-air indoor baths with windows that can be opened.Eight of the 14 rooms also feature an open-air bath on the balcony.We don't have a large bath at our hotel.We feel that using two private open-air baths instead makes for a better experience.
Enjoy a soak whenever you please under the star-filled sky and surrounded by Okuhida's great expanse of nature.
Private Open-air Baths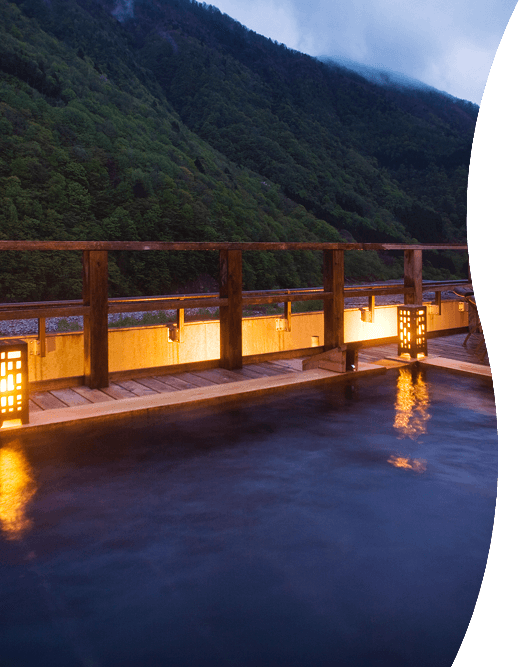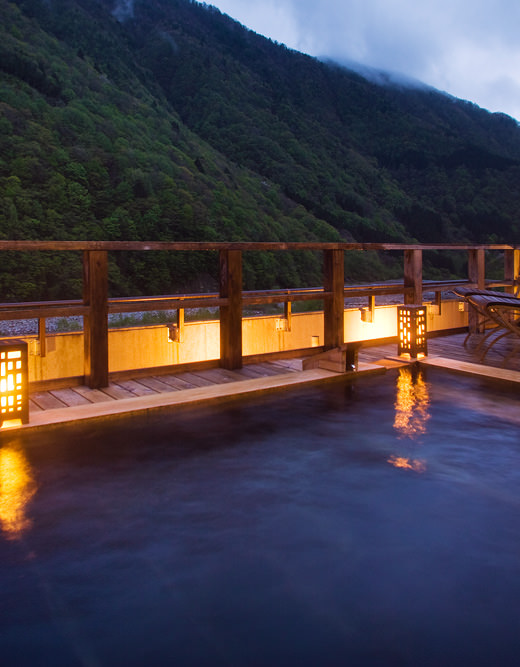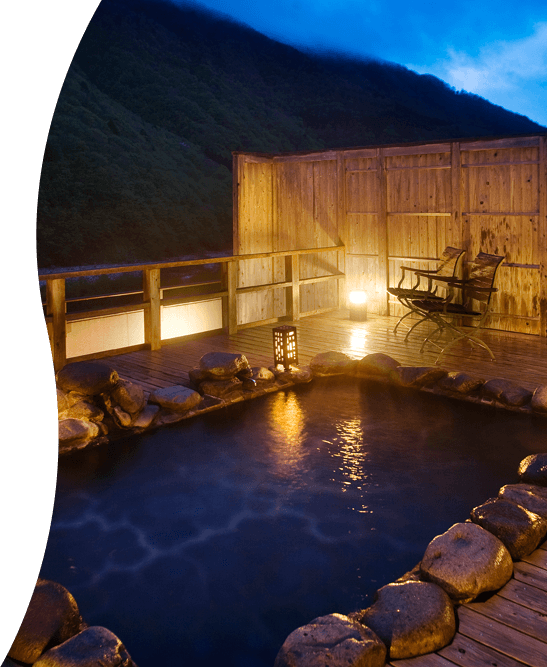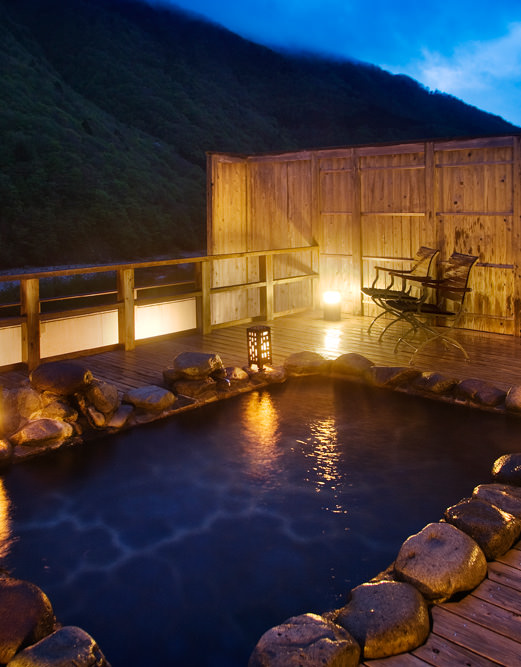 On a clear night, spend some quality time
in a tranquil atmosphere gazing at the sky full of stars
and feeling at one with the expanse of nature.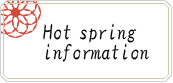 Hot spring information
Spring quality

Alkaline simple spring

Beneficial effects

Effective for sensitivity to cold, beautiful skin, rheumatism, and neuralgia

Facilities

Private Open-air Baths "HANA NI YOI" "TSUKI NI ZASU"